Little Neck Kids Karate Classes
Beginner Kids Karate Classes Enrolling In May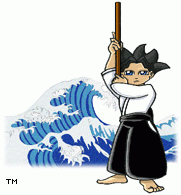 Little Ninjas - Ages 4-6
Aikido of Queens' Little Ninjas Kids class is an excellent form of physical exercise and self defense for ages 4 to 6. Our philosophy is based on the belief that children are our most precious resources and we have the obligation to lead them in the right direction, exemplify responsibility and teach the different between right and wrong.
At Aikido of Queens in Little Neck we give each child easy and achievable goals right from the start. Our specialized Little Ninjas program is an age-specific curriculum that is designed to teach children important life skills in a fun, exciting, and enriching manner. We use exciting and fun drills to teach your child life lessons.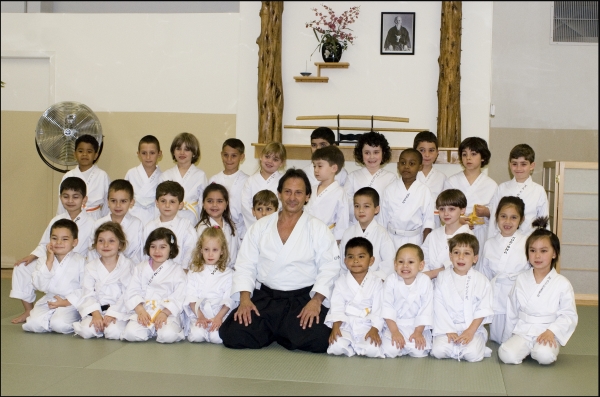 Your Child Will Achieve More Than Just Learning A Martial Art!
The Little Ninjas activities will keep your child physically fit and will show your child the benefits of good behavior, but, best of all, our school's class curriculum will also help them see the value of teamwork, good manners, and trying their best outside of the classroom.
Little Ninjas will improve your child's basic motor skills, as well as your child's positive mental skills. These skills will help your child enter society with a confident and enthusiastic outlook. Your child will become a better student in school, a better listener at home, and feel more ambitious toward his/her future goals.
Give Your Kid A Kick Start Towards A Bright Future With Kids Karate Classes At Aikido Of Queens!
The time between ages 3 and 6 are the most important years of a child's development. Let us help enhance your child's mental and physical development in a fun, positive, and motivating way.
Fill out the short form on the side of this site and get all the information you need to get your child signed up for Kids Karate classes today!
Benefits of Little Neck kids karate
Learn A Unique And Fun Martial Art: Aikido
Increased Confidence
Learn Effective Self-Defense & Bully Prevention
Improved Physical Fitness
Improved Self-Control & Discipline
Increased Concentration & Focus
No Tournaments - No Equipment Needed